FDI Facts & Figures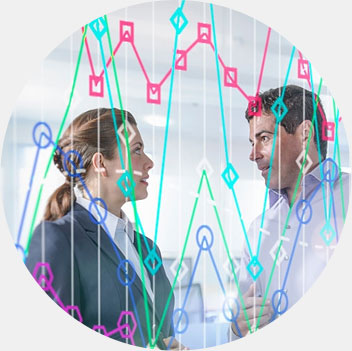 Our entity focuses on creating a direct channel for our privileged members to navigate through the sometimes infinite-seeming information supplied by government regulatory bodies, private and public reporting agencies, financial market participants, and other publishers that crowd the discussion. Members can access our compiled data using the FDI platform to gain unprecedented insights with customized requests. Global reports, new releases, scientific publications, and recent research regarded by our analysts as key factors that will determine the financial industry's future are available exclusively to our members. The Financial Data Institute's facts and figures have been successful in calculating the domestic market trends for decades, suggesting that our proprietary methods constitute a high-confidence solution to actionable financial data needs. Ultimately, our members are a direct reflection of our operation. America's most respected and influential leaders demand data that has been both accurately collected and precisely parsed.
---
Publication & Services

Quarterly statistical publications are provided to FDI members through their password protected online account. With an FDI membership, members find exclusive services including personalized reports based on their general interests, a digital publication library that houses all historical data mentioned in any FDI report, a discussion forum to connect with other members, and a user-friendly database querying application where members can use FDI materials to create and manage custom reports.